I was born a city girl. Having that typical access to renowned brands, famous restaurants, premium quality stuff, everything at the click of a button or a call. A city that has so much hustle that it is difficult to hear anything but the noise of endless horns or people fighting over nothing. Crowds swarming the streets and the endless wait for getting anything you want because there are several in line for the same.
Whenever these streets clogged my mind, I would sit back and watch a movie where the girl enters a jungle or somewhere in the middle of nowhere and could hear her own heart pump. Or else, a novel, a similar setting for a similar escape.
A new town
One day I got a chance to travel to a small town called Vidisha in MP. I had never heard of it but from a friend who was lucky enough to have it as his maternal hometown.
We reached there by train, what I saw in front of me was a world where things had a slow pace. The streets were narrow but not empty. And there was a silence that made the birds speak out the loudest. A chirp here and a flapping of wings there. I saw sparrows that had long left my city, jumping across the street for some bits of food. I saw jackals on the way too. Nature seemed to like this place.
The houses were old. The colors were dull. Nothing fancy, nothing proud. But what you actually call authentic. People still mingled around. Neighbors basked in the sun together and called out if they needed help. They were still living in the past I thought, but in reality their social lives were still preserved from the degradation we suffered, as city people.
The next day a friend took us on a town-tour. Who would have thought a town this small could hold such treasures?
Sometimes little things make big differences. Likewise, travelling on the bike, smelling the air mixed with the scent of flowers, was a choice that fate brought on us.
The drive itself was liberating. As the town unfolded, a whole new area with virgin expanses of green came our way. Trees making canopy on the roads, as if to provide shade to the riders in the heat. The air was soft and fresh. The people had a curious but a simple quality to their faces. Not the kind of pride and disgust you come across in the cities.
We visited Udaigiri caves and resort. It was like travelling back in time when people used to live in harmony with the nature. Nested besides the forest it contained several Hindu and Jain relics dating 5th century AD. Magnificent, as if untouched. You could explore it, on your own accord without the hustling of tour guides or people incessantly clicking pictures. You could see how those that came before you lived and worshipped. Even peacocks and peahens found it suitable to reside in.
Our next stop was Bijamandal. A whole new whole world of the gods opens up and you sense something sacred in the site. A temple and then a mosque, the site still holds the memories of the past, afresh. Walking a bit further we found a small water harvesting pit that one can mistake as a magical place much like Game of Throne's House of Black and white.
The whole area is unexplored and still so pure from people who trade history. It numbs you because the vast expanse of the site is such that it makes you look so little and so unimportant, thereby humbling you.
On a 15minutes drive from Vidisha was another unexplored gem called Sanchi stupa. Yes, the picture that you find on a 200 Indian Rupee bill that is a symbol of Buddhism. The vast expanse made by King Ashoka in 3rd century BCE still holds huge idols of buddha but with the kind of calmness that he always preached. We even trekked a bit down to see if we find some unknown relics residing in the overgrowth surrounding the area.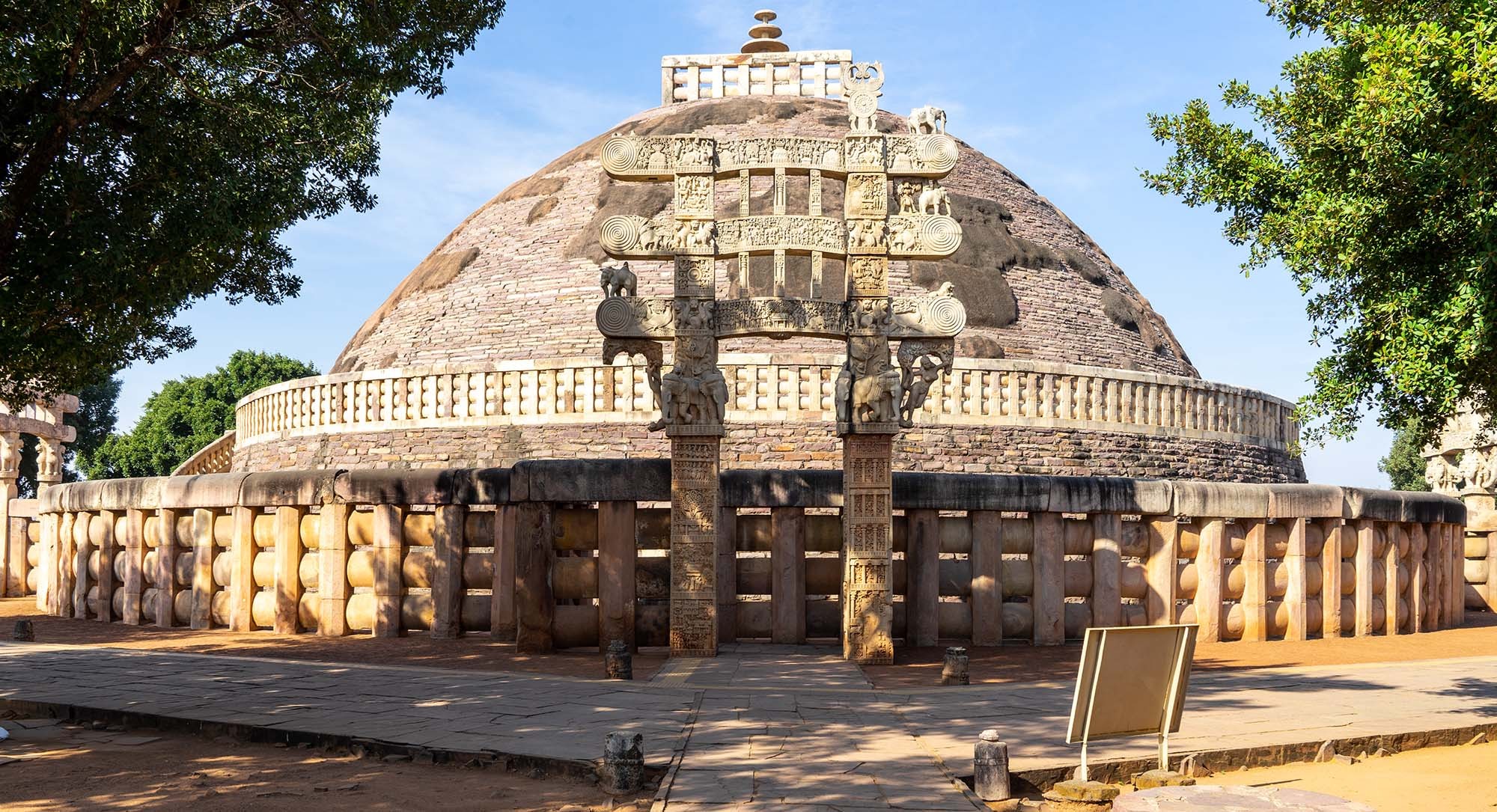 An enthusiast of history or shall we say, a proud lover of his humble town, our guide was a friend with whom we were staying. He had a passion for things only heart can see. He made the journey alive. We travelled several other places, discovered hidden temples and known farms all through his eyes. His passion was pure and his love for his town, quite clear.
Sometimes, when I sit back still, try to hear those sparrows or the rustling of the leaves, I am reminded of the town and its passionate eyes and I almost forget if I was a city girl ever! And my eyes feel the bitter-sweet longing.
Did something like that ever happen to you?
Would love to have you back!